>
Home
>
About Us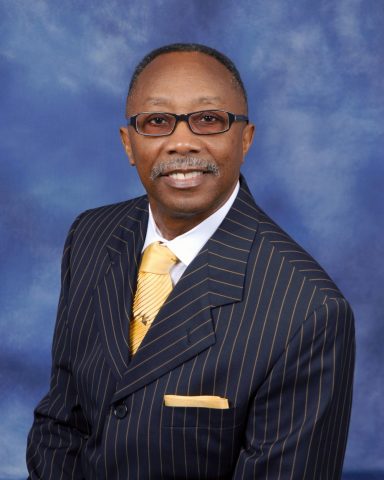 Donald M. Garner is a native of Garysburg, North Carolina.  He is married to the former Christina Grimes and between the two of them they have four daughters. 
He graduated from Northampton County Public Schools.  He is also a graduate of Pitt Technical Institute, Durham Technical Institute, and the University of the District of Columbia, where he majored in Electrical and Electronic Technology.  He is also a graduate of the Givens Bible College of Rhema Christian Center.  He is currently pursuing a Master's Degree at Calvary Christian College. 
Pastor Garner served three years in the U.S. Army and is a veteran of the Vietnam War, where he received a Bronze Star. 
He is a licensed Master Electrician and Electrical Contractor in DC, MD, and VA.  He is retired from the General Services Administration after 33 years of government service. 
Pastor Garner grew up in the Cool Spring Missionary Baptist Church of Gaston, NC.  After relocating to Washington, DC, he rededicated his life to Christ and joined New Image Community Baptist Church.  He has served faithfully for over 18 years as a Trustee, Deacon, Member of the Male and Gospel Choirs, Sunday School Teacher, Bible Study, Minister of Education, Chairman of the Finance and Control Board, Assistant to the Pastor, Assistant Pastor, Presbytery Board Member, and Pastor of Administration.  He has been Pastor of New Image Community Baptist Church since July 2000.
Pastor Garner has been graced by God to teach and preach the gospel of Jesus Christ.  He has a heart and passion to bring God's people out of darkness and into the marvelous light of God's Word.  He is a firm believer that you can know the Truth and the Truth shall make you free.