>
WELCOME
>
Ministries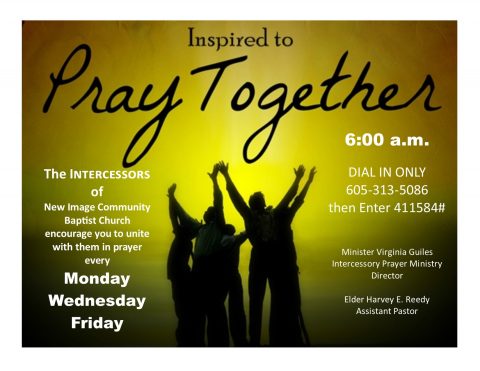 What is an Intercessor?
It is one who pleads on the behalf of another - one who intervenes to produce agreement with God.  It is a mediator - a person who intercedes, one who stands in the middle, between persons or sides.  They are also considered an advocate.  In the spirit, we as Intercessors, are in between those that we intercede for and God.
The Intercessory Prayer Ministry sets the tone for Sunday morning worship services by interceding on behalf of God's people, preparing the sanctuary for a unified worship experience.
If you are in need of prayer, you may send your request by clicking on "Prayer Requests", or visit New Image and complete a "Prayer Request Card".  We will be sure to get your prayer request to the Intercessory Prayer Ministry upon receipt.
He saw that there was no man, and wondered that there was no intercessor; therefore,
His own arm brought salvation for Him; and His own righteousness, it sustained Him.